Wine day tour: a day between wine and flavours of Sicily
Starting from 85€
Per person
Check calendar
Overview
0.0
 / 5
During our tour we will tell you all about our town and family history. We will make you step in to the past thank to our local wine and our typical food. Since 1931 our family produces grapes and olives with passion and dedication and makes them products of excellence. You can also go for a walk among vineyards and olive groves of the manor. Next we will take you to a guided visit to the Museo del Vino, an old basement whose owner was the Florio family. The museum is a fantastic example of industrial archaeology. Finally you will have the opportunity to discover our traditional flavours tasting products organically produced and our organic wines: white, rosè and red wine.
---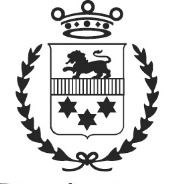 2 experiencesADAMOBIO
---
---
- WINE TASTING: tasting of wine with Adamo extra virgin olive oil and Adamo paste toasts. - WINE TOUR: agronomic walk in the countryside - TOUR OF "BAGLIO": guided visit to the family Florio ancient basement, example of industrial archaeology. - DINNER/TASTING AT "BAGLIO": dinner at Baglio Florio, historical 19th century winemaking building with wine tasting and typical dishes from the tradition.
---
Cancellations, ticket refunds or changes to reservations are permitted up to 2 days before the experience date. If the experience will be cancelled due to bad weather, you will be entitled to receive the refund immediately. Or you will be able to re-schedule your reservation. You can book the experience up to 24 hours before start. For further information, please contact our Service Centre.
---
Contrada Vivignato, 91013, Calatafimi TP