Starting from 85€
Per person
Check calendar
Overview
0.0
 / 5
A unique experience among colours and flavours of F.lli Adamo winery. Here you will discover secrets and preparation techniques of typical Sicilian food, especially typical dishes from Alcamo area. Our recipes and our preparation technique respect our culinary tradition, we use fresh sources cultivated from our producers in the nearby fields. At the end you will taste our dishes and you will drink the most appropriate wine for the dish. You can also have: homemade pasta with fennel and sardines, anelletti pasta baked, summer veggies soup, pasta with swordfish, aubergine and mint. Moreover aubergine "caponata" (aubergine, carrots, olives and capers), apple "caponata" (apples, carrots, olives, capers), wrapped aubergines, "beccafico" sardines, sweet and sour pumpkin and "sfincione" (type of pizza). We offer typical products from Sicilian street food such as "arancini", "panelle", potatoes choux pastry and sweets such as "cassata", "sfinci" and "pignolata" that are part of our oldest Sicilian pastry tradition.
---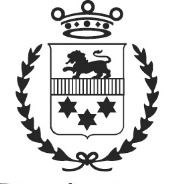 2 experiencesADAMOBIO
---
---
Cancellations, ticket refunds or changes to reservations are permitted up to 2 days before the experience date. Experience not subject to weather conditions. You can book the experience up to 24 hours before start. For further information, please contact our Service Centre.
---
Contrada Vivignato, 91013, Calatafimi TP